John Deere 60G specification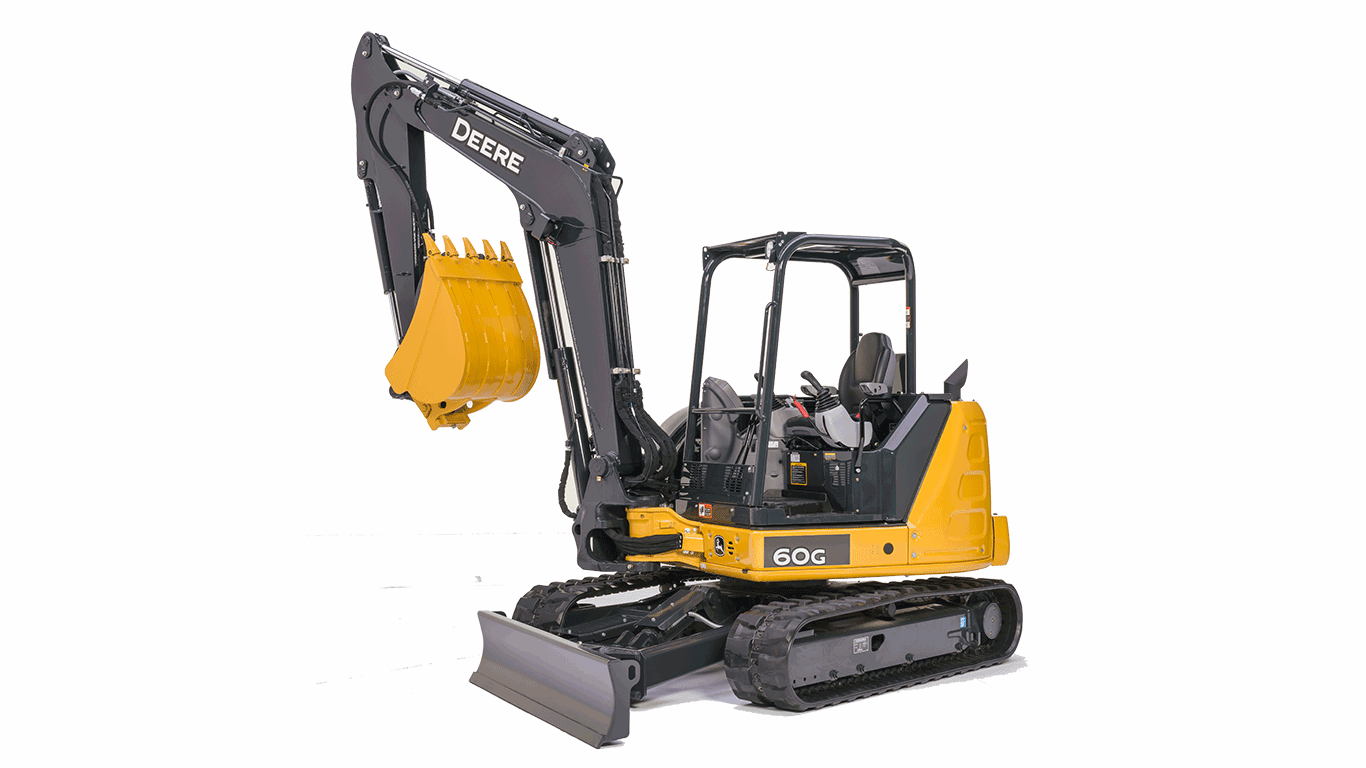 John Deere 60G is a compact excavator with reduced-tail-swing. This makes 60G a perfect machine for hard and tricky maneuvers and accessible in hard to reach and tight places. The cabin has been redesigned, tall and single-hinge doors provide great and all-around visibility while working.
Engine
Yanmar's 4-cylinder engine is equipped with auto-idle and auto-shutdown features. This 3.3L engine has 39.6 KW which is 53 horsepower.
Dimensions
Tailswing radius is 4 ft 3 in. Overall undercarriage width is 6 ft 7 in. Maximum transport height is 8 ft 4 in. Ground clearance is 13 in.
motogurumag.com is an online resource with guides & diagrams for all kinds of vehicles. If you look for a fuse box diagram, timing belt diagram, or maybe wiring diagram – this is a place for you. We also have over 350 guides & DIY articles about cars.